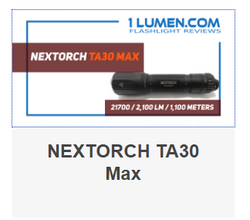 TA30 MAX
I promise this is objective, but I truly do like this light. Certainly, there are brighter lights out there, lights with a better feel, more efficient drivers that give you runtime for days. But this light, the TA30 Max, just does everything it is supposed to and it does it oh so well. Very purpose based, but versatile enough to be used for a multitude of objectives. Solid and dependable build, great user interface and good light output are enough to earn this light a solid 5 stars. Now, it is time to put this thing to work and get it dirty!
Aug, 2022
TA30C MAX
The NEXTORCH TA30C Max is a tactical flashlight with "one-step strobe" as well as a rotary interface and USB-C charging (on cell).
What I like
Great build quality
Nice rotary control
Switch has a very perfect actuation
Indicating feature in the switch is well executed
What I don't like
Price (seems a little high)
Doesn't meet the output claim

Saturday, Mar 06, 2023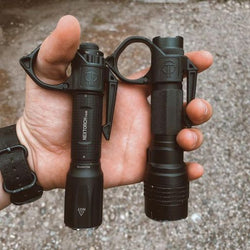 TA30 V2.0
TA30 Product Review from Romanian Law Enforcement Officer @leone.tactics.romania, with his own tactical ring, usage of the TA30 is more tactically friendly.
Wednesday, Jul 13, 2022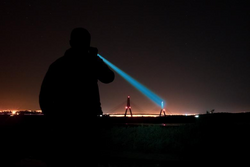 T10L
Though the battery charges relatively slow, really appreciate multiple output level.
Thursday,March 18, 2021